NucleoGene qPCR Sybr Green Master Mix is a 2X concentrated reaction mixture that is compatible with all reactions for Real-Time PCR product performance, facilitating the preparation of the user- friendly, premixed, reaction mixture. This specially developed buffer technology contains a high concentration of SYBR Green I dye, which is stabilized to provide maximum amplification with low abundance or small targets (such as microRNA). Targets are successfully detected with non- specific double-stranded DNA-binding dye. Non-specific amplifications can be avoided by the melt curve analysis. NucleoGene qPCR Sybr Green Master Mix was prepared using the mutant Taq DNA Polymerase, which allows you to prepare a reaction mixture at room temperature after the rapid, irreversible denaturation step at 95 ° C and has the maximum enzyme kinetics. It is resistant to inhibitors from samples such as other NucleoGene PCR mixtures. You can use it safely for all your DNA or RNA studies.


- Produce excellent melt curves & HRM results with the highly fluorescent Sybr Green dye
- Overcomes inhibition in crude extracts and environmental samples
- Universal mix runs fast protocols, amplifies GC-rich targets, and incorporates chemical
based hot start
- License-free for commercial or diagnostic use

NucleoGene qPCR Sybr Green Master Mix is a 2X Taq mix for dye-based Real-Time PCR, melt curve analysis, and High Resolution Melt (HRM). It quantitatively amplifies singleplex and duplex qPCR targets at high efficiency from purified samples and crude extracts.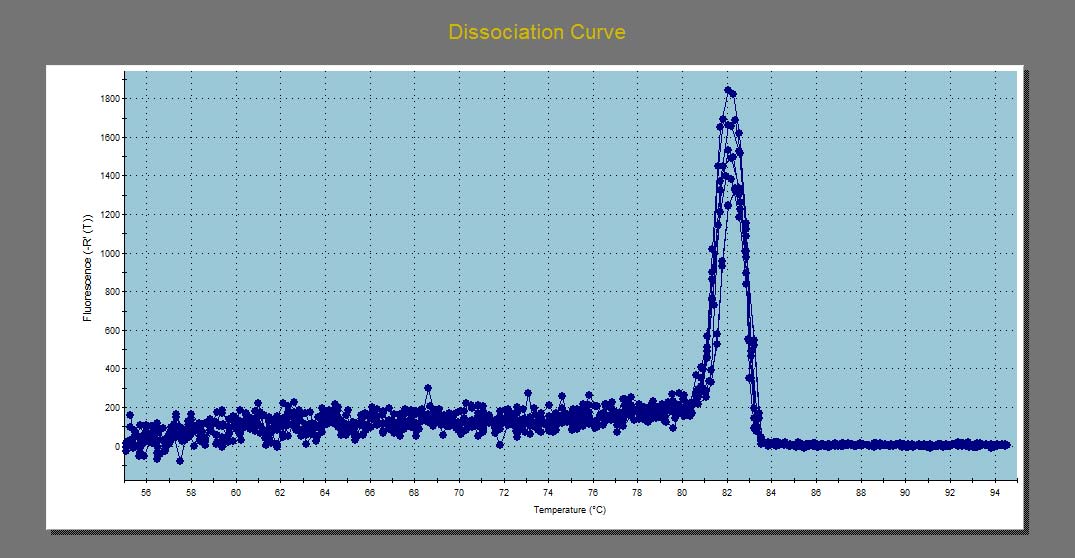 NucleoGene qPCR Sybr Green Master Mix has been validated against genomic, plasmid, and cDNA targets from a wide range of organisms. The mix supports both standard and fast protocols, and amplifies GC-rich targets up to 70%.
Thanks to numerous enhancers which bind & inactivate inhibitors, the mix resists inhibition in crude extracts from:
- Food & beverages
- Plant & animal tissue
- Environmental air & water samples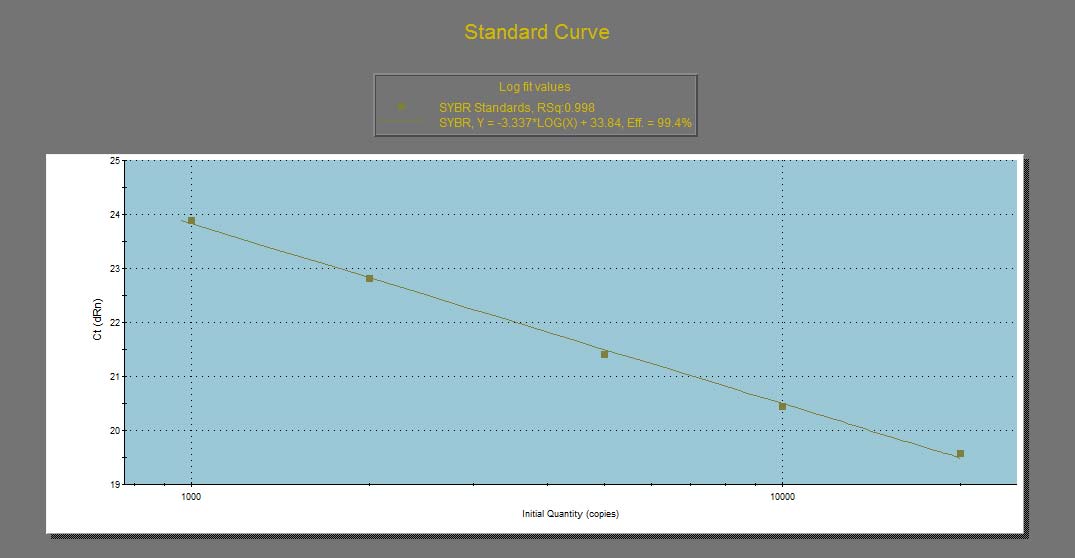 Dynamic range of 1010 is demonstrated while maintaining excellent efficiency and linearity using NucleoGene qPCR Sybr Green Master Mix to amplify a GAPDH 169 bp gene fragment on an qPCR instrument.
Concentration
2X
Hot Start Mechanism
Chemical
GC Content
40 – 70%
Multiplex Targets
Up to 2
Exonuclease Activity
5' → 3'
Supported Templates
Genomic DNA, cDNA,
Plasmid DNA
Recommended Reaction Volume
10 – 50 μL
| | |
| --- | --- |
| High Temperature Stability | 7 days 30 oC |
| Freeze/Thaw Cycles | Up to 20 |
| Shipping Conditions | Gel Ice |
| Storage Conditions | -20 oC 1 year, or4 oCfor 6 months. Protect from light |